L'Escale Tropicale NC est avant tout une aventure humaine.
Nous avons croisé des gens tout simplement formidables avec qui nous avons de suite créé des liens.
Nos "amis de passage" laisseront tous une marque dans nos coeurs. Leurs témoignages dans notre livre d'or méritent d'être partagés. Eux seuls peuvent réellement vous dire à quoi vous attendre lorsque vous arriverez dans le petit coin de douceur que sera le vôtre durant votre séjour.
Bonne lecture et à très bientôt,
Christine & Marc
 (je mettrai à jour sous peu cette page, 2 livres d'or à retranscrire)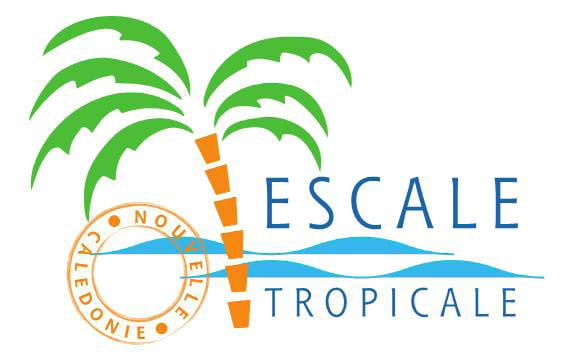 James (posté le 12/08/2013 à 18:26)
This was the greatest vaccation I've ever had, the place is underbeleavable !
The service was the best beautiful house, the people here, everything I hope and play I can com back again soon.
God bless everyone here
Sincery Jame Levi (drummer & producer USA)
David & Greta (posté le 12/08/2013 à 18:11)
Thank you Christine for your warm hospitality and for making our 12 day stay at l'Escale Tropicale, treasured and memorable family holiday.
We loved the peaceful, lush gardens, the daily amble to the boulangerie and the superb kitchen allowed us to cook some great meals when we felt like a night in.
The girls loved your massive pool (it was never too cold) the garden with its coconuts and starfruit, and of course the four delightful dogs.
With our rental car (again with the help of Christine) we found l'Escale the perfect base to exploring Noumea and the wonderful sights of the North of South.
We will return to NC and look forward to other relaxing and pleasurable stay at l'Escale Tropicale.
David & Greta, Elsa, Anna & Lacy (Melbourne, Australia)
Susan (posté le 12/08/2013 à 18:06)
Le 16 mai 2013
We came for my husband's birthday and I think he will remember this one as one of the best. Thank you for the lovely house, for the very fine dogs, and the hours of pool fun.
Staying here rather than at Anse Vata meant a more complete view of Noumea (not very complete, it's only been a week), more space, and more money to spend on other things.
Thank you also for the lovely blue and yellow. All details of personal choice in the decoration and set up are excellent. Lovely.
I loved staying here it was awesome.
Susan
Fabrice & Anne-So (posté le 12/08/2013 à 18:02)
L'accueil est très chaleureux. Tout le monde est serviable et disposé à nous aider. Le cadre est reposant, parfait pour récupérer après nos escapades de la journée.
Merci,
Amicalement.
Fabrice, Anne-So, Léonard et Hippolyte
Audrey & Jeff (posté le 12/08/2013 à 17:59)
Un peu plus d'un mois passé dans cet écrin de verdure, c'est dur de partir ! Quel cadre magnifique... Calme, confort, accueil chaleureux, tout y est.
Nous serons amenés à nous revoir, maintenant que nous sommes voisins.
Merci encore pour tout.
Audrey, Jeff, Claire et Anna-Louise
Christine, Thierry, Célia (posté le 12/08/2013 à 17:57)
Merci mille fois pour cet accueil chaleureux, voire amical, malgré un séjour très court car en partance pour l'Australie.
Une maison "comme chez soi", extrêmement bien équipée décorée avec goût.
Encore merci,
Christine, Thierry et Célia
Magali & Christian (posté le 12/08/2013 à 17:53)
L'Escale Tropicale, un petit paradis caché au milieu des arbres. De très bon souvenirs en compagnie d'hôtes remarquables. Ne changez rien.
Merci pour l'accueil. Un grand merci à Natacha pour sa gentillesse et sa disponibilité.
Amitiés et une petite caresse aux chiens.
Magali et Christian
Christine & Vincent (posté le 12/08/2013 à 17:51)
3 semaines avec la Villa Azur pour point de chute.
Séjour des plus agréables dans cet espace qui porte bien son nom. Comment ne pas tomber en amour pour le caillou et ses habitants ?
Une seule hâte, revenir au plus vite.
Christine et Vincent
Fred, Câline, Mano, Téa, Françoise & Vito (posté le 12/08/2013 à 17:47)
Décrire l'Escale Tropicale !!! Disons que c'est un merveilleux point de chute pour les voyageurs tels que nous.
La beauté des lieux, l'amabilité de la famille Babin, le style déco et la belle et grande piscine nous y fait sentir comme chez nous dès le 1er instant.
Un grand merci donc aux gens qui nous ont accueillis aussi bien Marc et Christine que Natacha.
Nous étions là...........
Barbara & Michael (posté le 12/08/2013 à 17:35)
We had a wonderful time at Villa Azur. We enjoyed all amenities of attention to the little details that make staying home very enjoyable and easy.
Your efforts to make this a 5 star place have been successful ! Since we love to cook we really appreciaited the well equiped kitchen and having the big book of brochures of info made it easy to decide where to go and what to do. We also appreciated the loan of the petanque boules so we could play in the driveway behind the villa, it was perfect !
Making friends with "le petit boudin blanc" was an ideal joy as well, we'll miss him !
We hope you will continue Escale Tropicale and will plan to return home if we come back some day. And we will highly recommend you to our friends. All the best.
Barbara & Michael (USA)